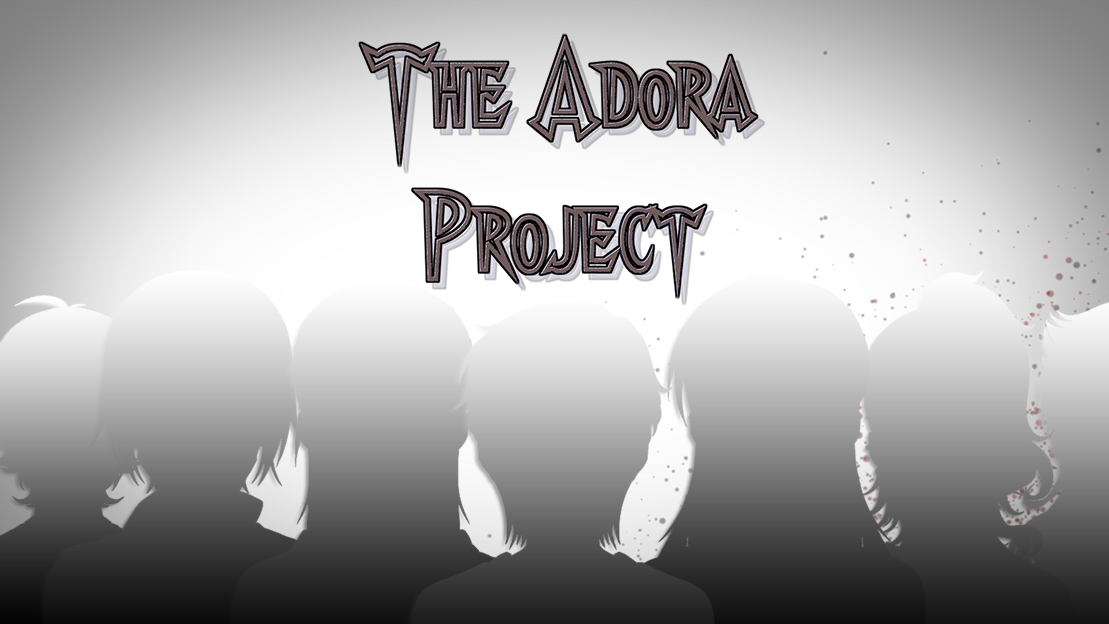 The Adora Project
A downloadable game for Windows and macOS
The Adora Project is a game made using RPG Maker MV, inspired by classic horror games made through the engine, such as Corpse Party and Mad Father. The game is also inspired by Danganronpa, an adventure styled visual novel developed by Spike Chunsoft.
The Adora Project
The Adora Project sees you take the role of Araki Ayumi, a High School student who has recently found himself in a terrifying situation. Araki, along with 9 other Students and Teachers, have been kidnapped and locked away in an unfamiliar, abandoned building.
To uncover the truth behind their kidnapping, they must all work together to figure out a way out of their over sized cell.
Their investigations of their surroundings are cut short after just a few days, when one of their fellow students turns up dead...
They must use their average human wits and willpower to find a way out, with the stakes growing ever higher.
Features
Ten Unique characters, Eight Students and Two Teachers
A sprawling, massive building to explore, that reveals more secrets than answers...
The Thinker System: Akin to Classes from RPGs, The Thinker System determines how a character participates in Investigations and how they solve puzzles around the building.
A well crafted story, with the characters at center stage. There are many twists, turns, and even an outcome that you wouldn't expect...
Original Sound track and Character Designs, OST provided by https://kaoikay.newgrounds.com/ and https://thedoubleone.newgrounds.com/
Current Build Information
The current demo available to download and play is called "The Adora Project: Investigation Demo V1". It was made using (Mostly) original assets (The tile sets and one song used were from RPG Maker's free assets.)
It was made as a "Proof-Of-Concept", to get a feel for the mechanics and interactions between characters.
There are plans to actively update the demo build, and through community feedback I I hope make this game as great of an experience as it can be! As a little fun fact, I made all of the assets and demo within three days :D

Later Iterations will include:
More Artwork for dramatic scenes
More Content in terms of Story
More Animations and Updated Sprite work
More Tracks to round out the OST
Install instructions
Installation is simple!
Just unpack the .Rar file, and begin playing by opening the .Exe labeled "Game"!
Download